Everlasting Love of God - Baby Blanket 30x40 inches inch quilt -on back order (message for availability)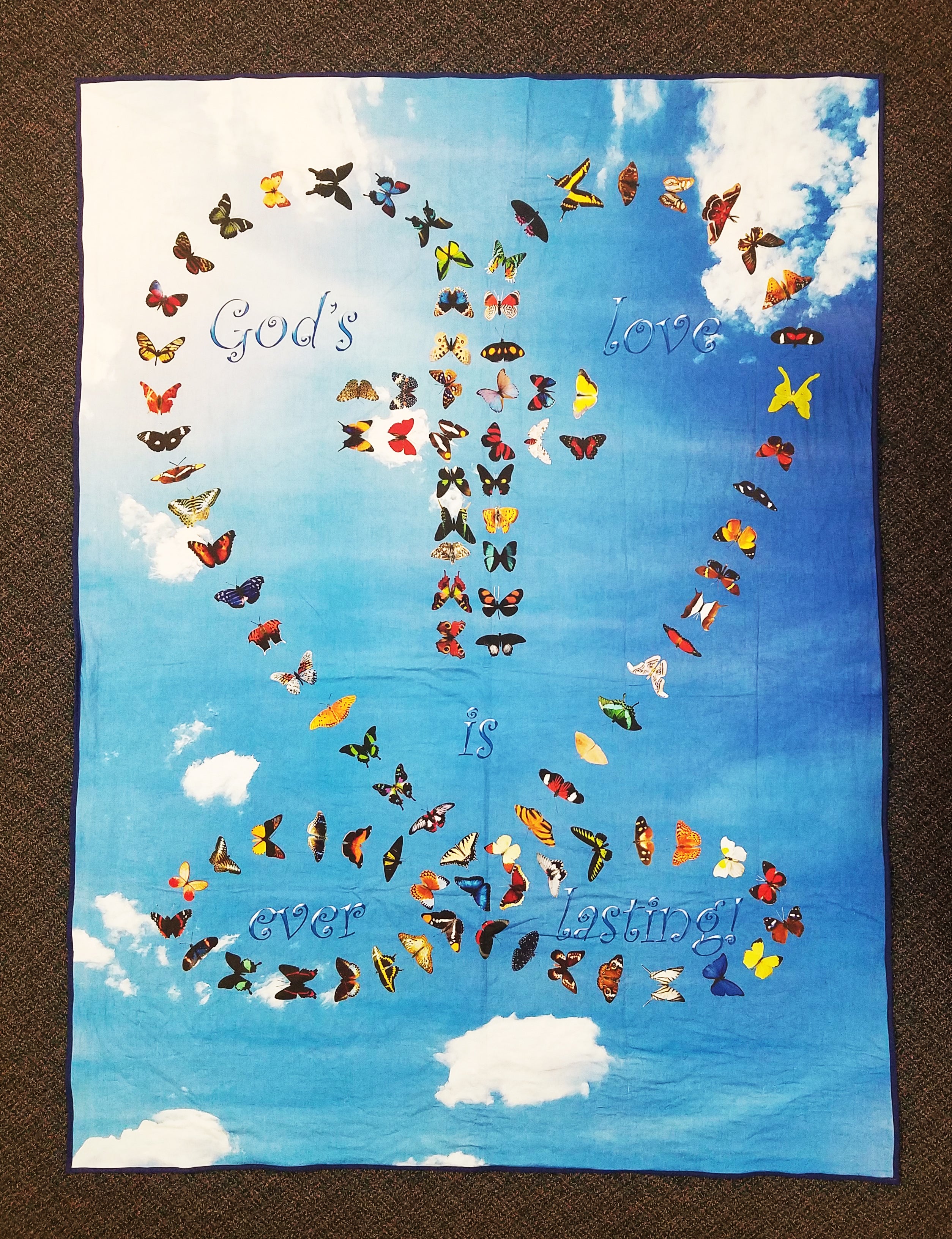 Decorated with butterflies in a sky background. The butterflies are arranged so as to be flying in the shape of a cross within a heart and an infinity symbol below the heart. "God's love is ever lasting!" is printed within the design.
Fabric is very soft 400 thread count Egyptian cotton. Filled with cotton batting.
Made by hand.
Fabric and batting were preshrunk before sewing. Machine wash on delicates.