Ichthys - 60x80 inch quilt inch quilt -on back order (message for availability)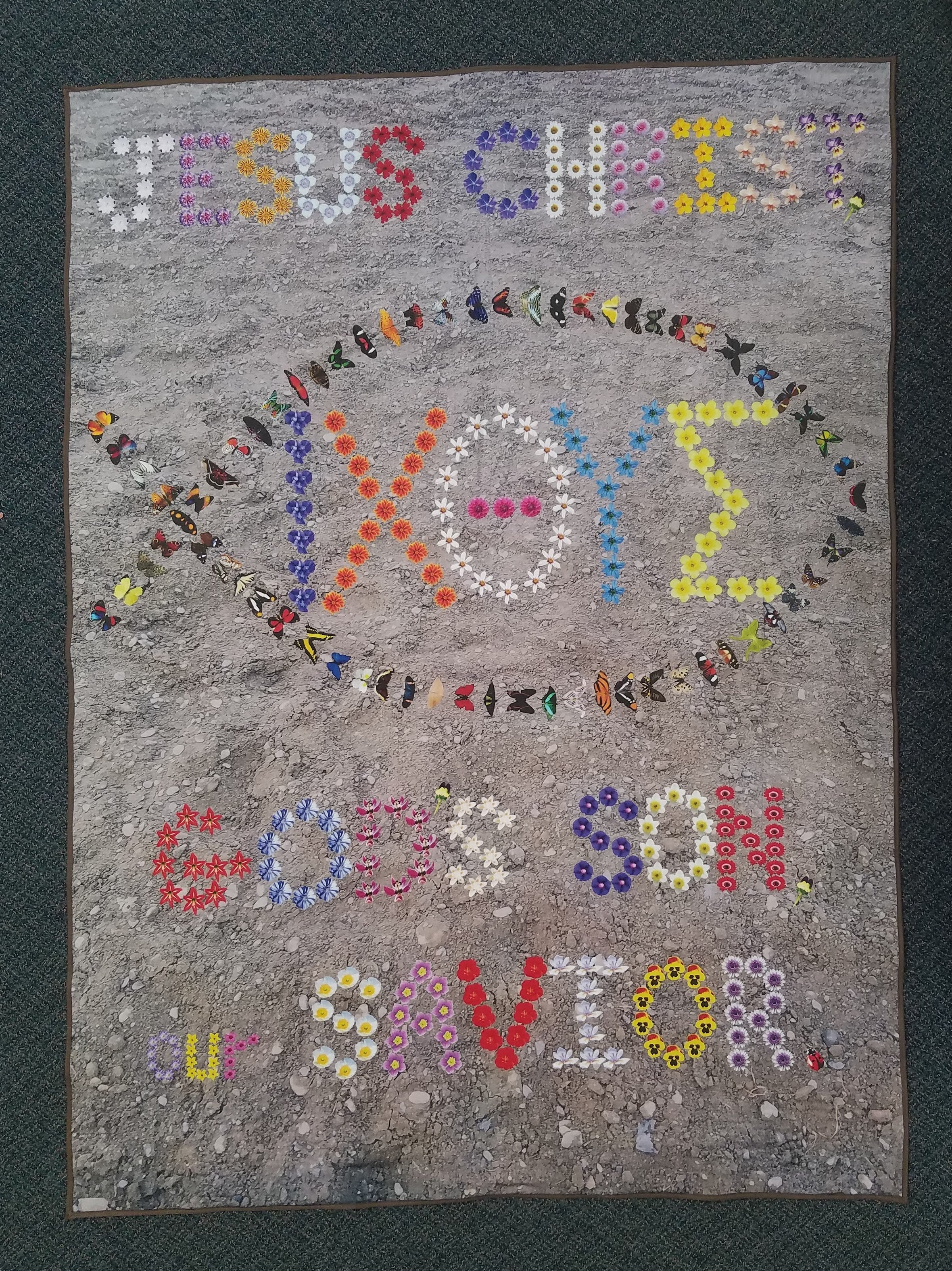 60x80 inch quilt.
Decorated with butterflies and flowers in the shape of a fish with the Ichthys Greek letters inside it and "Jesus Christ, God's Son, our Savior" spelled in English outside the fish. The Greek letters inside the fish are the letters in Greek to spell the word "fish", and those Greek letters are also each the first letters in the Greek words "Jesus", "Christ", "God's", "Son", and "Savior".
Made by hand. 
Fabric is very soft 400 thread count Egyptian cotton. Filled with cotton batting.
Fabric and batting were preshrunk before sewing. Machine wash on delicates.